The Absolute Best Natural Pet Food
Our team of pet food fanatics is here in order to help you pick out a new food for your beloved pet. Stop in for nutrition counseling and to purchase your favorite brand.
Local Colorado Brands
Smart Cookie Bakery
Smart Cookie is located in Golden, CO. All natural dog treats are handcrafted from scratch using real and fresh ingredients, in a real Kitchen by real people! NO artificial anything, NO wheat, NO corn, NO soy. All treats are produced at their own facility and dehydrate each piece to ensure the nutrients are preserved.
Treat Smart your doggo!!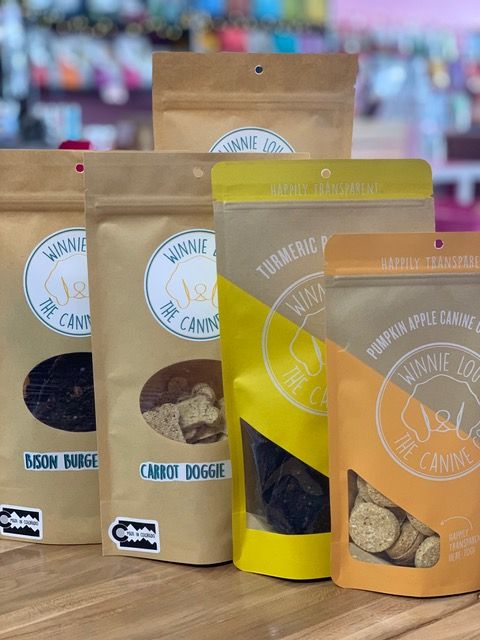 Winnie Lou
Based inLouisville, Colorado, it all started with a food truck for dogs and a mission to provide human-grade dog treats with a focus on organic and sustainably sourced proteins and produce from family farms in Colorado. They work with bison, organic applesauce, carrots, zucchini, and honey farms right here in Colorado. Winnie Lou believes in doing right by our dogs. That's why they make treats that dogs go crazy for while also nourishing their body for the long run.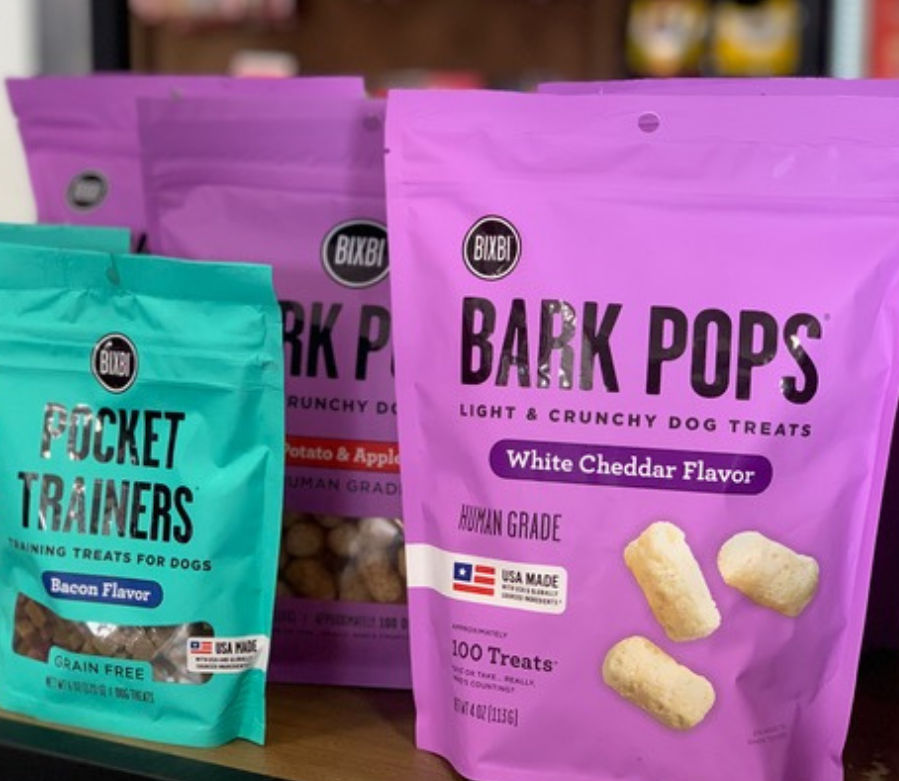 Bixbi
Bixbi is located in Boulder, Colorado.
Better taste, Better Nutrition.
Treats are made with real ingredients that provide the taste dogs crave. Every product BIXBI produces is thoughtfully sourced, made with minimal processing, and is rigorously tested for safety and quality. Their commitment is to your dog's health and wellbeing. All the ingredients are the USA- sourced.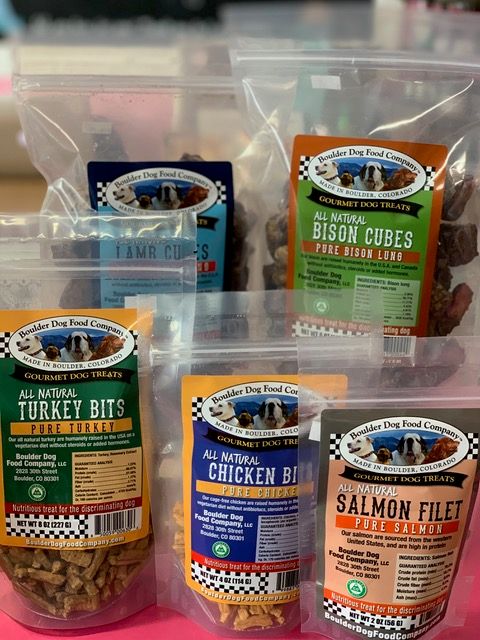 Boulder Dog Food Company
Boulder Dog Food Company is located in Boulder, co.
They proudly make our all-natural dog and cat treats from scratch in small batches in their Boulder, Colorado bakery using only USA-sourced meat and the finest ingredients. Their pet treats are 100% all-natural and do not contain any artificial preservatives or hidden chemicals
https://ik.imagekit.io/0ofixtqpt/714650/WGB-boulder-local-pet-products-colorado.png
Come visit our pet supply store and professional groomer in Boulder, CO specializing in quality food, supplies, and care for cats and dogs.